---
---
---
---
---
Local Weather
West Des Moines, Iowa (50266)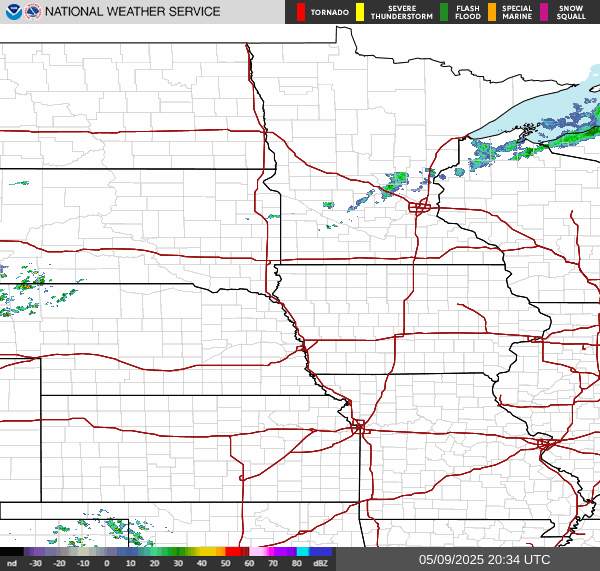 Current Conditions
Few Clouds
---
Forecast
Thursday

39°




20°




Friday

21°




7°




Saturday

27°




6°




Sunday

28°




17°




Monday

28°




16°



---
Commentary
Wheat Closes Lower Thursday

The wheat/corn spread tightened up some with wheat closing the day weaker. SRW futures were down by as much as 7 cents nearby. The Chi wheat/corn spread fell to $1.36 1/2 nearby. For December futures, the premium is still above $2/bu. KC wheat closed the day fractionally to 1 1/4...

Soybeans End in Black

Beans faded at the close, but still ended the session higher. March futures settled 3/4 of a penny in the black with old crop gains limited to 2 3/4 cents. New crop futures ended down by as much as 3 3/4 cents. Soymeal futures closed $2.50 to $4.20/ton lower. Soy...

Lean Hogs Close Mostly Higher

Feb futures missed out on the Thursday gains, closing 32 cents in the red. The other front months ended the day up 45 to 82 cents. Pork cutout futures closed 10 to 50 cents higher. The 1/19 CME Lean Hog Index was 25 cents lower to $65.67. USDA's National Average...

Cattle Higher at Close

Live cattle futures closed the Thursday session with gains of as much as $1.07 for April. OI data as of 1/20 showed April positions more than double nearby Feb, and are nearly double that of June. Feeders closed the day with gains of $0.57 to $1.62 in the front months....

Corn Recovers on Thursday

At the close on Thursday corn prices were 1 to 3 cents higher. USDA announced a private export sale of 336,500 MT of 20/21 corn to unknown destinations via the daily reporting system. Due to the Monday holiday, USDA weekly Export Sales was pushed back to Friday. Estimates are looking...

Cotton Gains Triple Digits

Front month cotton prices gained 98 to 111 points on the day. The dollar index continues to work lower following a blitz of spending and regulatory announcements on the first day of the Biden administration. USDA's Daily Spot Quotations reported 16,145 bales sold on 1/21, for an average of 78.64...
---