---
---
---
---
---
---
Local Weather
West Des Moines, Iowa (50266)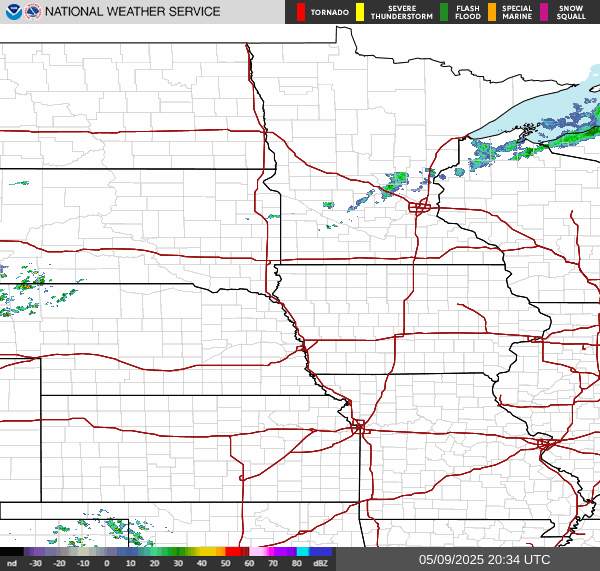 ---
Forecast
Wednesday

88°




61°




Thursday

96°




66°




Friday

89°




70°




Saturday

85°




58°




Sunday

86°




66°



---
Commentary
Cotton Market Rallies on Tuesday

Turnaround Tuesday in cotton left prices 33 points higher in old crop and 54 to 73 points higher for new crop contracts. NOAA's 7day QPF calls for heavy rain in the Delta accumulating over the next week due to a tropical storm. The Southern coast can get up to 10"...

Hogs Close Below Cash

Lean hog futures past July were $0.10 to $1.75 weaker on Tuesday. July contracts were up 27 cents on the day reflecting higher cash prices, though futures are at a discount after June rolled off the board. USDA's National Average Base Hog price for Tuesday afternoon was $122.72, after a $5.83...

Corn Recovers into Close

An afternoon buy back in nearby July left the board mixed on Tuesday. July corn futures rallied 20 3/4 cents off the low to close in the black. New crop futures ended the +10 cents off the lows as well, but still 6 3/4 cents to 7 1/2 cents in...

Cattle Rally on Weaker Corn

At the Tuesday close front month cattle futures were $0.50 to $2.62 stronger. June fats were up $1.85, approaching the cash market price level. There were still no deliveries reported through June 14; The oldest long is dated 12/18 of 2020. Some cash sales were reported at $122 on Tuesday...

Beans End Tuesday Lower

Soybean futures closed with double digit new crop losses on Tuesday. July beans were 6 1/2 cents lower at the close, widening the inverse to Nov to 92 1/4 cents. Soymeal prices closed $1.50 to $3.70/ton lower, with Sept prices the weakest of the front months. BO futures gave back...

Wheat Futures Weaken by Double Digits

At the close for the Tuesday session, wheat futures were mixed. Winter wheat prices were down by double digits, led by 2.1% to 2.4% drops in KC HRW. CBT SRW futures ended the session 1.8% to 2% weaker. cmdtyView data shows the midday spot cash HRW/corn spread favors corn by...
---