---
---
---
---
---
---
Local Weather
West Des Moines, Iowa (50266)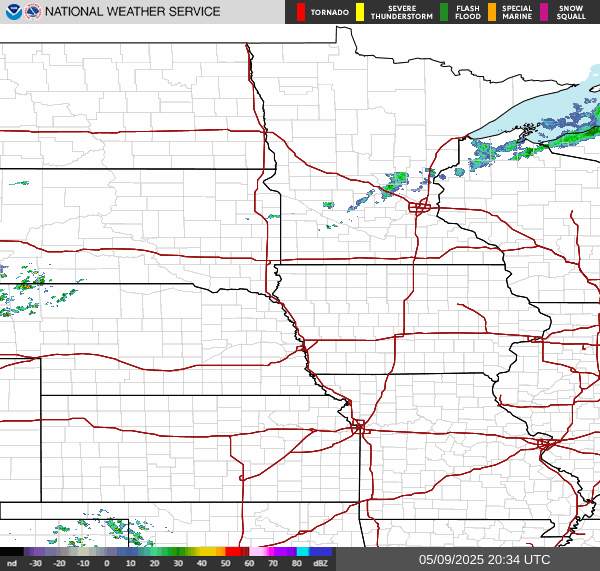 Current Conditions
Few Clouds
---
Forecast
Thursday

65°




41°




Friday

57°




45°




Saturday

67°




50°




Sunday

70°




50°




Monday

71°




55°




Tuesday

°




°



---
Commentary
Hogs Lower on Broad Selling

Thursday prices are triple digits in the red so far at midday. USDA's National Average Morning Base Hog price for Thursday was down another $1.55 to $110.06. The May 11th CME Lean Hog Index was another 12 cents higher at $110.95. USDA's Export Sales report showed 14,745 MT of...

Cotton Futures Triple Digits Lower

Front month cotton prices are 183 to 273 points lower at midday. Old crop losses are sharper. Cotton export bookings were down 15% week to week with data from USDA's weekly Export Sales report. Vietnam and China were the top buyers of the 54,386 RBs sold with 48% and 27%...

Corn Locked Limit Lower

Corn futures are down the 40 cent limit at midday for both old and new crop futures. Preliminary OI data shows the post report sell off yesterday was driven mostly by long liquidation with 3,167 fewer contracts open overall. There have been no deliveries against May corn futures. USDA's weekly...

Wheat Down 30 at Midday

Front month wheat futures are trading 34 3/4 to 37 cents in the red. CBT futures are the weakest so far, though the whole complex is at least 30 cents in the red. CME reported 5 deliveries against May KC wheat futures on 4/12. There were 15 issued against SRW...

Cattle Down Limits on Thursday

Fat cattle futures are also selling off, despite weakness in grains. August and December are down by the limited $4. Cash cattle sales for the week so far have been $119 to $120.25. Dressed trade seems to have gravitated to $191. Feeder cattle futures are also in the red, though...

Beans Sharply Lower at Midday

Following Wednesday's reports, soybean futures are down 49 1/2 to 61 cents. July contracts are the weakest. Preliminary OI data suggests yesterday's gains were net new buying with a big 17,109 contract increase. Soymeal futures are also sharply lower with midday losses of at least $23.70/ton. BO futures are trading...
---