Account Update Form
Delayed Price delivery has started!
(click HERE for more information)
---
---
---
---
---
---
Local Weather
West Des Moines, Iowa (50266)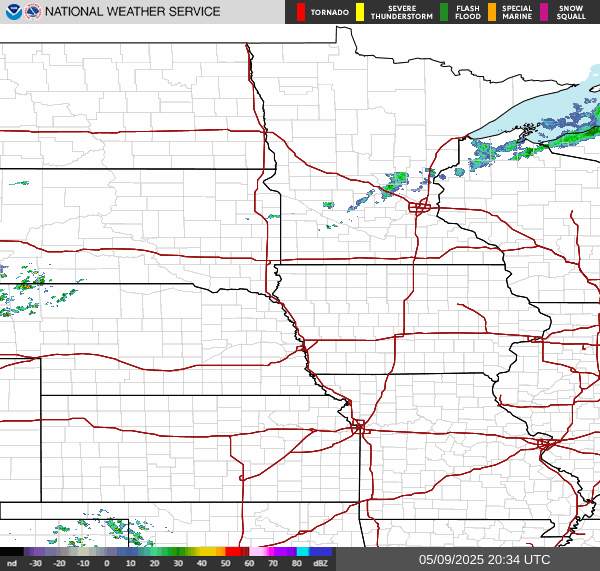 ---
Forecast
Tuesday

10°




-9°




Wednesday

20°




-7°




Thursday

26°




19°




Friday

18°




3°




Saturday

29°




10°



---
Commentary
Monday Corn Rallies into Close

Corn prices bounced back from midday weakness to close the first trade day of the week with 2 to 4 3/4 cent gains in the front months. USDA announced a private corn sale this morning, as unknown destinations bought 150k MT of old crop corn. USDA's weekly Export Inspections report...

Double Digit Rally for Domestic Wheat

Front month wheat futures were double digits higher today. The winter wheat futures led the rally with 2.6% gains in SRW and 2.5% to 3.1% gains in HRW. Spring wheat futures were up by 8 1/4 to 11 1/2 cents higher at the Monday close. Winter wheat conditions were weaker...

Triple Digit Losses for Live Cattle

Fat cattle futures pulled back on Monday with $0.87 to $2.02 losses as they reacted to the Cattle on Feed report. April was the weakest on the day, though closed more than $1 off the low and kept a $3.75 premium to Feb. Cash trade was mostly quiet for Monday...

Cotton Closes Red on Monday

Cotton futures were both triple digits higher and triple digits lower during the Monday session before settling 18 to 35 points in the red. New crop cotton faded 48 to 62 points for the close. The weakness echoed a decline in crude oil, and initially lower US equity futures. The...

Soy Mixed on Weak Beans

The Monday soy complex closed mixed but mostly lower, as soymeal recovered into the close. Going home meal prices were within $1.60 of UNCH. Soybean oil bounced from the intra day lows, but the front months were still triple digits weaker at the bell. Soybean futures closed 10 3/4 to...

Hog Market Continued the Rally through Monday

Hog futures have rallied more than $10 since Jan 13th's low, with $0.12 to $1.17 gains on Monday. The back months faded with July only adding a nickel to value and August closing $1.20 in the red. USDA's National Average Afternoon Base hog price for Monday was $3 higher to...
---